COVID-19 Virtual Screening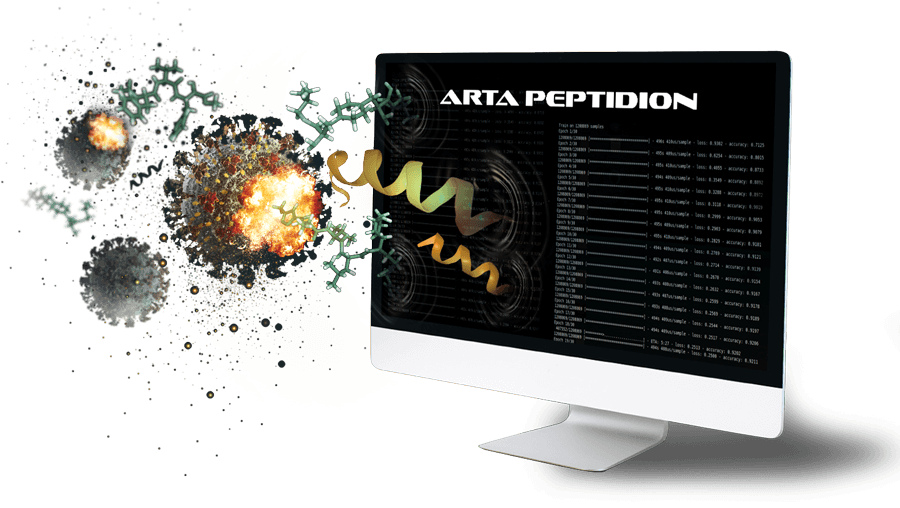 Coronavirus Pandemic
Our commitment in the Covid 19 Emergency
This period represents a real challenge for humanity and even a small startup like ours, aware of the seriousness of the situation, has chosen to play an active and propositive role. Our motto has always been "smart ideas for life-changing solutions" and now, more then ever we are working day after day on ideas that could mean a breakthrough in scientific research.
The result of our work is tangible and quantifiable:
with in house developed virtual screening procedure Arta Peptidion analyzed close to 1 billion molecules, and selected the 12 most promising molecules (manuscript in preparation). Four of them are visualized below.
Our desire is to work with pharmaceutical companies, sharing our approaches and our experience in scientific research, for a constructive collaboration, that leading to new discoveries during this emergency.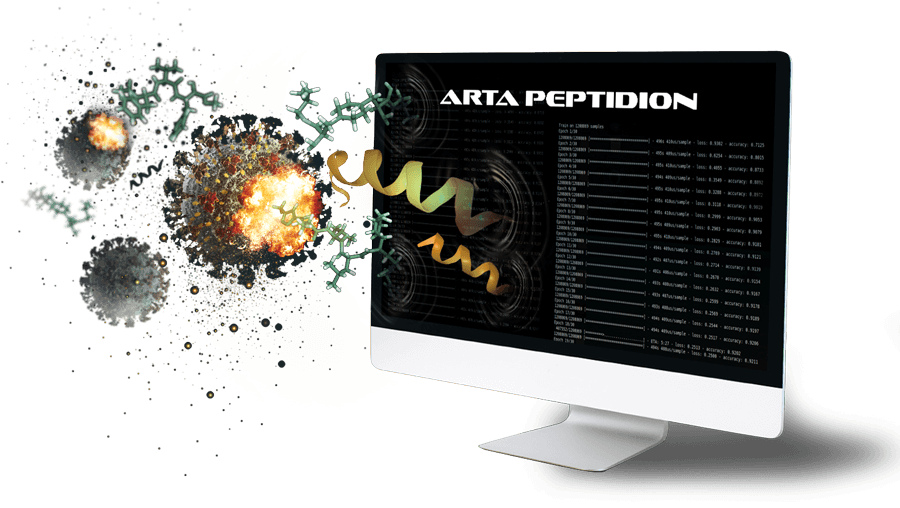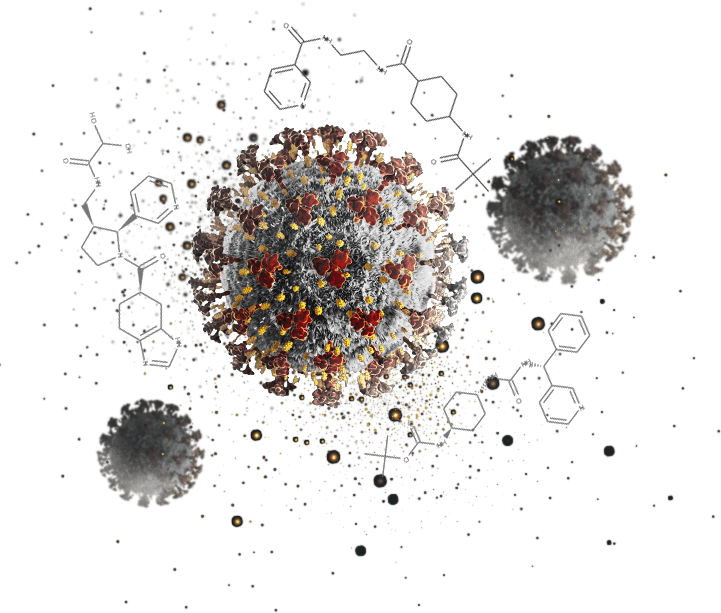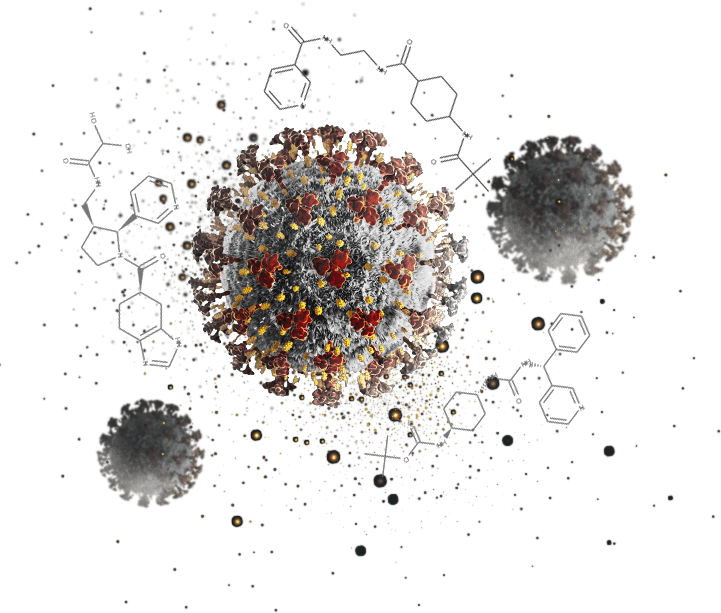 Overview on COVID-19
Coronaviruses are a large family of viruses that usually cause mild to moderate upper-respiratory tract illnesses, like the common cold.
Hundreds of coronaviruses, most of which circulate among animals such as pigs, camels, bats and cats were nowadays identified. Human coronaviruses were discovered in the 1960s and then isolated in the United Kingdom and the United States. Three out of seven known coronaviruses that sicken people, emerged over the past two decades, cause more serious, even fatal, disease. They are known as SARS coronavirus (SARS-CoV) which caused severe acute respiratory syndrome (SARS); the Middle East respiratory syndrome (MERS) is caused by the MERS coronavirus (MERS-CoV), identified in September 2012 continues to cause sporadic and localized outbreaks.
The third novel coronavirus is called SARS-CoV-2, causes coronavirus disease 2019 (COVID-19). Emerged in China in December 2019 caused a global pandemic as stated by the World Health Organization on March 11, 2020.
According to WHO, the symptoms of infection include mild to moderate respiratory illness and in severe conditions may develop difficulty in breathing and chest pain. At present, there are not any well-defined treatment or specific drugs against COVID-19 and the preventive measures, worldwide recommended, as social distancing and isolation of infected individuals along with oxygen therapy/ventilator support for patients with moderate/severe disease represent the only measures to contain the infective spread.
Our Research on COVID-19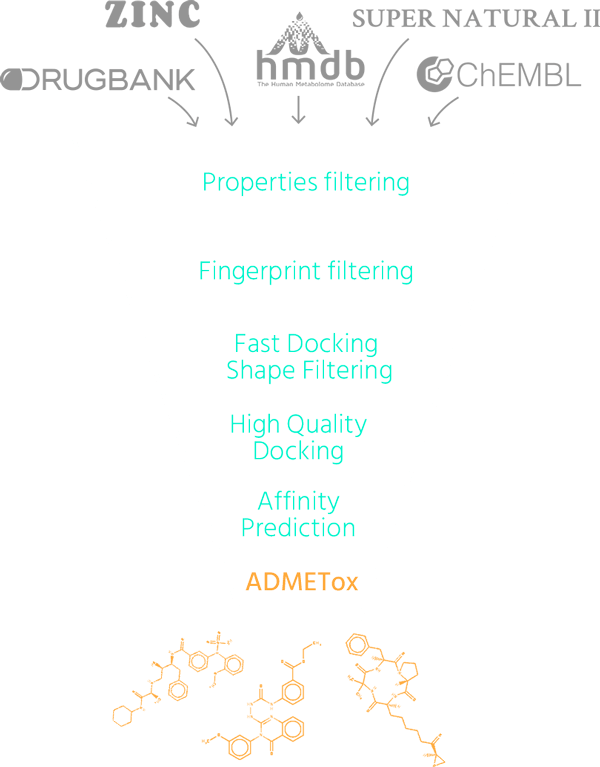 Contact us
In the fight against covid-19, Arta Peptidion is working with all its strength and knowledge in the research and use of virtual screening.
For more info on our methods or our service, please email us at  info@artapeptidion.com.